Om Mark Lowey
KJEVEORTOPED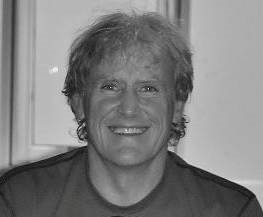 Mark var ferdig utdannet tannlege ved Guy`s hospital i London i 1981. Han mottok samme år den prestigetunge prisen Final Year Prize. Han arbeidet som tannlege i seks år og som oralkirurg i to år. Han fullførte sin seks år lange kjeveortopediske utdannelse, hvor han jobbet ved de fleste berømte sykehus i London. Han ble tildelt Final Year Prize i kjeveortopdi også. Han var overtannlege i kjeveortopedi og ledet sin egen avdeling ved sykehuset i Exeter før han kom til Norge i 1993.
Hans CV og internasjonale publikasjoner er gjengitt nedenfor.
Han er lidenskapelig opptatt av å rette opp barns tenner uten å trekke ut premolarer og han har en svært lav uttrekkingsprosent.
Han bruker ikke hodebøyle eller ansiktsmaske i sin behandling.
På bakgrunn av hans erfaring som tannlege og oralkirurg er det svært få vekstrelaterte problemer i fjeset han ikke kan hanskes med. Hans ekspertise betyr at han kan involvere seg med kirurger og andre spesialister for å kunne gi pasientene en kompleks tverrfaglig omsorg.
Mark Noel Lowey, BDS., MSc., FDS, Morth, Dorth, LDS, RCS (Eng.) MNTF
Mark graduated as a Dentist from Guy's hospital in London in 1981. He was awarded the prestigous Final year Prize. He worked as a Deneral Dentist for six years and as an Oral Surgeon for two. He completed his six years training in Orthodontics, working in most of the famous London hospitals at various times, and was again a Final year Prize winner. He was a Consultant in Orthodontics and ran his own department in Exeter for three years before coming to Norway in 1993.
His full CV and international publications to his credit can be seen below.
He is passionate about aligning children's teeth without premolar extractions and has a very low extraction rate.
He does not use Headgear or Facemasks.
Because of his experience as a General Dentist and Oral Surgeon there are very few Facial growth problems he has not tackled. His experience means he can liaise with Surgeons and Dentists to deliver complex interdisciplinary care.
Graduate BDS LDS Final year prize 1981
Surgical House job 1981
General practice 1981-1987
Senior Surgical House officer Royal Berkshire 1987-1989
Fellow of Royal College of Surgeons FDS 1989
DOrth 1989
MOrth, MSc 1990
Orthodontic Registrar 1989-1991
Orthodontic Senior Registrar 1991-1994
Orthodontic Consultant 1993-1995
Royal Devon and Exeter
Barnstaple
Elected Norwegian Orthodontic Society 1994
Elected NATO Orthodontist in Stavanger 1995
Principal Orthodontist for BOOTS 1997-2001
Orthodontic practice owner 1999
Stavanger, Norway
Guildford
Orpington
Hospitals in which he has worked in addition:
Guy's
Kings
The Royal London
University College Hospital
St Thomas's
Barnett
Great Ormond St
Kingston
Elected British Dental Association posts:
BDA committee Reading section 1982-1987
BDA Branch Bucks. Berks. Oxon. 1985-1987
Chairman BDA, Reading section 1987
Orthoprogress Director 2003-2011
Internasjonale publikasjoner
Br Dent J. 1990 Mar 10;168(5):204-5.
Failed eruption of the permanent canine following open reduction of a mandibular fracture in a child.
Br Dent J. 1991 Apr 20;170(8):285.
'Reattachment of a fractured central incisor tooth fragment'.
J Clin Orthod. 1992 Dec;26(12):783-90.
Improved patient tolerance with a modified function regulator.
Orton HS, Lowey MN, Battagel JM.
Br Dent J. 1993 Jul 24;175(2):67-72.
Allergic contact dermatitis associated with the use of an Interlandi headgear in a patient with a history of atopy.
Br J Orthod. 1993 Aug;20(3):203-14.
The development of a new method of cephalometric and study cast mensuration with a computer controlled, video image capture system: Part I.
Lowey MN.
Br J Orthod. 1993 Nov;20(4):315-31.
The development of a new method of cephalometric and study cast mensuration with a computer controlled, video image capture system. Part II: Study cast mensuration.
Lowey MN.
Semin Orthod. 1995 Jun;1(2):94-104.
The use of three-dimensional techniques in facial esthetics.
British Dental Journal Jan 2010. Vol 28 DOI: 10.1038/sj.bdj.2010.57
The "Five Circle test" Acid Erosion
M.N.Lowey BDS MSc FDS MOrth DOrth LDS RCS (Eng)
British Dental journal Jan 2012 Vol 212 No.2
EASY ACCESS. Corsodyl delivery to periodontal furcation areas.
M.N.Lowey BDS MSc FDS MOrth DOrth LDS RCS (Eng)
Journal of Orthodontics 2012 39: 235-236
What Price Retention?
M.N.Lowey BDS MSc FDS MOrth DOrth LDS RCS (Eng)